WORSHIP
Our Worship
service times are 8:00 AM (traditional) & 10:30 AM (contemporary). We use both the liturgies and hymns from our Lutheran heritage as well as contemporary liturgies and music. Our worship is enhanced by guitar, flute keyboard & hand chimes.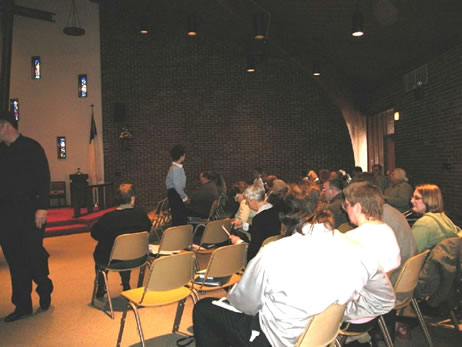 Church attire is "come as you are." Some will wear their very best feeling they should give God the honor of their best in dress for worship services. Others feel that the God who accepts all also accepts those who dress casual.
However you dress for worship be ready for change - not a change of your clothes, but a change of your heart. God's Gospel does that to people. Send your questions via email.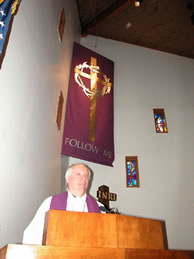 Worship times at Holy Cross are Sundays mornings at 8 and 10:30 year 'round except for Easter Sunday with worship at 7 and 10:30 AM. Midweek services are held during the season of Advent and Lent on Wednesdays at 7:30 PM.
You don't need to ask permission to worship. And you won't be embarassed. Visitors are welcomed, treated with respect and encouraged to worship with us soon again.